HOW TO MAXIMISE THE SPACE INSIDE YOUR SELF STORAGE UNIT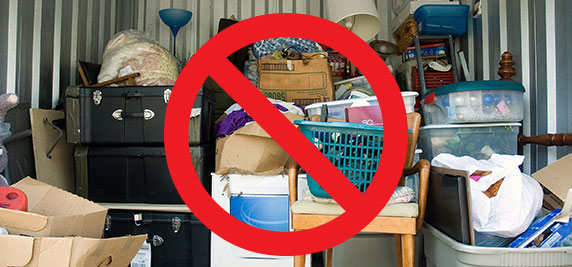 How to maximise your self storage unit
Stacking your self-storage in a logical and efficient way may seem like common sense, but for most people moving is a stressful event, leaving many of us stacking as quickly as possible, and wanting to get out. Here are some tips to help you stay focused on maximising the space you have in your self-storage unit.
Tips and Tricks:
Make a list of all of your belongings that you are storing. If possible, take photos and list the estimated replacement value of each item.

Do you plan on accessing certain belongings frequently? This will determine how you will pack your self storage unit and what you will pack together in each box. Keep items you want to access close to the front of your storage unit.

It is best to use boxes for your packing, as boxes stack easily and sealing them will protect your items from dirt or dust.

Label all of your boxes.

Seal boxes with tape to keep the dust out.

Clearly mark boxes that hold delicate items as FRAGILE.

Fill your boxes to capacity where possible, as this stops things from moving around. Don't make them too heavy as this will make them hard to lift, and you risk the bottom of your box breaking with the weight.

Full boxes will be sturdier to stack in your unit, and boxes wont collapse down onto another.

Place your heaviest boxes at the bottom of your stack.

If you are frequently needing access to your items whilst in storage consider shelving so that your items are easily visible.

To make the best use of your storage space, dismantle furniture and fill anything that is hollow, such as wardrobes, washing machines or fridges, with small boxes and other items.

Wedge the door of the kitchen appliances so that they can't shut. This will help avoid mildew or odour build up.

Store all bolts, nuts and screws to any dismantled items in a zip-lock glad bag and tape it to the item you have removed them from.

Get a professional to stack your storage space. Removalists are experienced in getting all your items into their truck and stacking a storage unit is pretty much the same. They will ensure you are using every square inch in your unit. At Depot Self Storage we also provide these services. Please click

here

for more info.